Thanksgiving is being celebrated in many parts of the world this week.  I thought that it was quite relevant that we celebrate it as well as it originally was a holiday to give thanks for the harvest and to spend time with loved ones.  So, on this week's meal plan I've included a turkey dish which is the traditional meat eaten for thanksgiving so that you can celebrate too.
I also wanted to say that I am so thankful to all of the Bonappers for supporting my dream to share my passion for cooking and help make eating a balanced diet easy and enjoyable.  Without you, none of this would be possible, thank you.
Black Friday is the day following Thanksgiving and is usually the beginning of the Christmas shopping season.  Yes, it really is only 6 weeks until Christmas!  Many shops and business offer promotional sales and it is normally the busiest shopping day in the year in the US!  If you're planning on hitting the shops to stock up on gifts for Christmas then you may want to come home to cook a simple, quick meal that pays homage to Black Friday! Or if you're planning on avoiding the craziness, then you can still join the fun by cooking my egg and black pudding ramekins.
Monday

: Salmon and butternut bulgur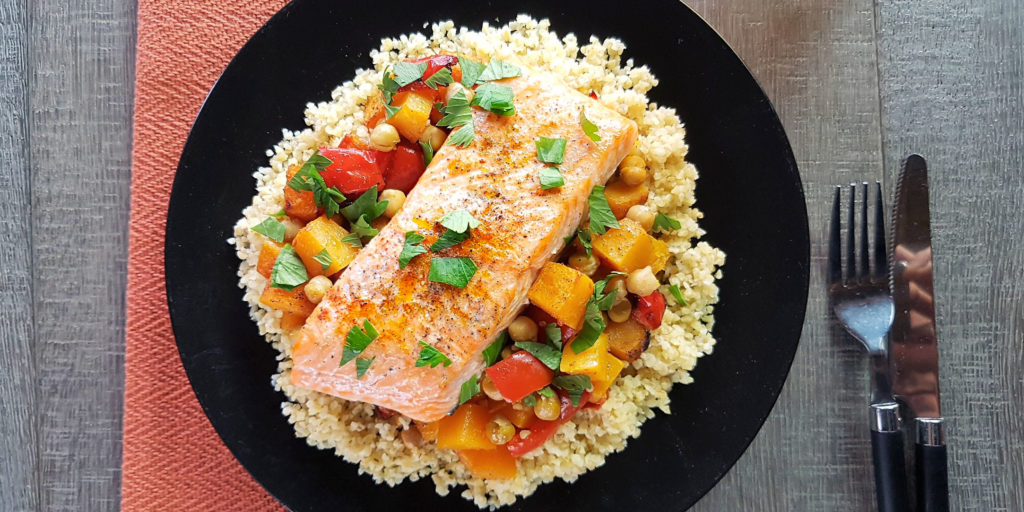 This dish is full of the colours of autumn and full of the autumn vegetables too.  I've used bulgur wheat as an alternative to rice but feel free to use rice if you prefer.
Tuesday

: Thai vegetable curry soup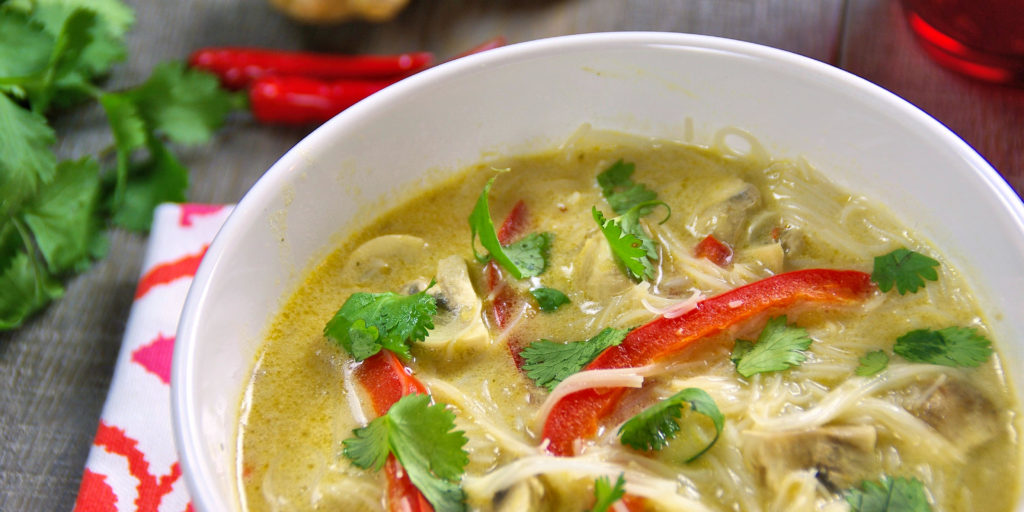 Thai food is one of my favourite foods as I love the mix of chilli, lime, coconut milk and fish sauce.  I've used these ingredients as the base flavours for the curry in this Thai vegetable curry soup.
Wednesday

: Spaghetti Bolognese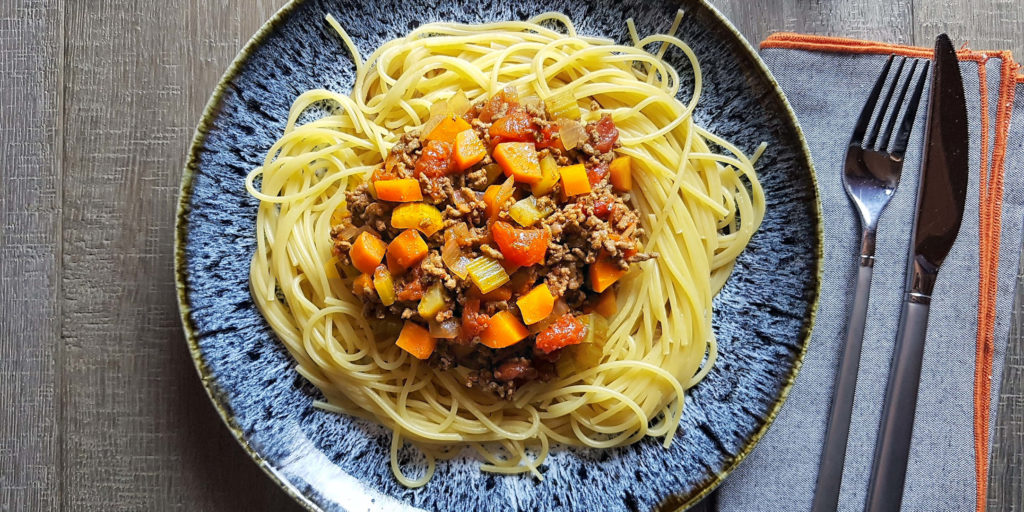 Spaghetti Bolognese is such a classic dish that it is one of the most searched for recipes on Google.  So, I decided to include it in this week's meal plan for you to enjoy.
Thursday

: Turkey & apples with a two-coloured mash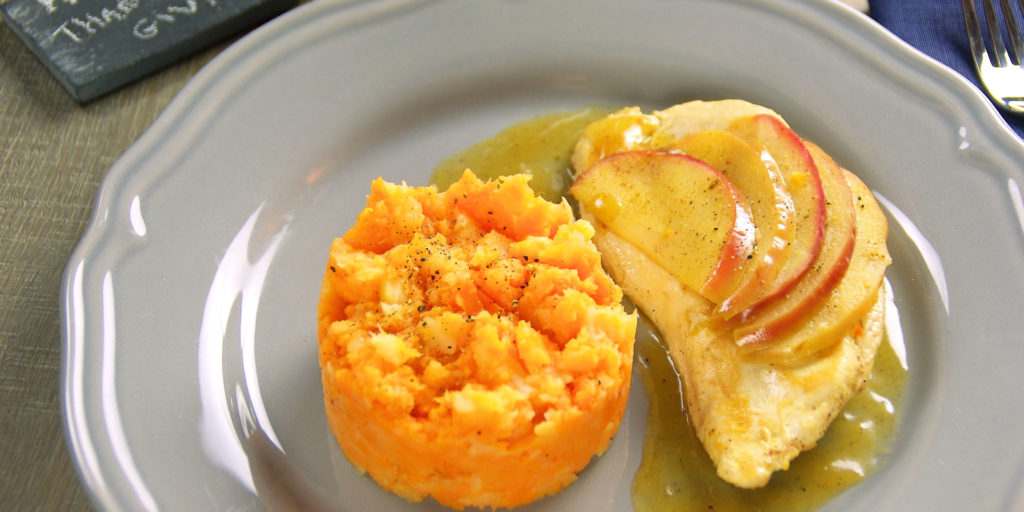 Happy thanksgiving!  I've designed my turkey recipe for those that don't have a bank holiday and therefore the time to cook a traditional turkey meal.  This recipe can be prepared in only 35 minutes and tastes wonderful.
Friday

: Egg and black pudding ramekins
To celebrate black Friday, I couldn't resist creating this egg and black pudding recipe.  I hope you like it.