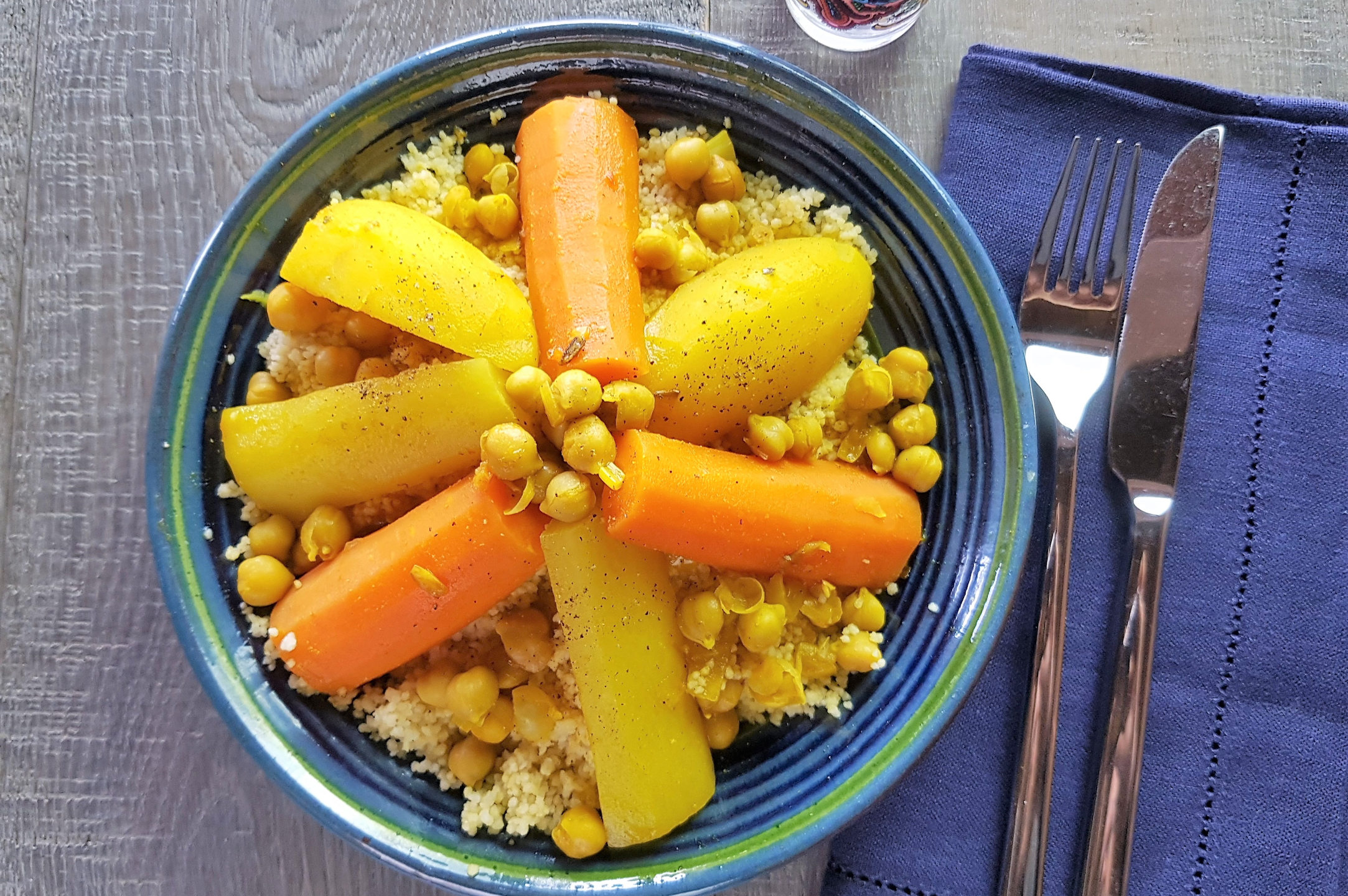 Patrick and I have decided to restart our emails with weekly meal plans so that you don't have to live on pasta!
Our Bon App website is still live and updated every week with 5 new recipes. We are going to make access completely free for everyone. All you need to do is log in to access the recipes, meal plans and shopping lists.
We appreciate that it can be daunting to work out what to cook for lunch and dinner every day of the week if you have the children at home, are self isolating or are in lockdown. So, we're here to help.
We have considered creating plans that have lunch and dinners for 7 days but think that cooking from recipes for every single meal will be overwhelming. So, we recommend to cook your usual meals and add some of ours to your plans.
Creating a meal plan and then writing a shopping list will also help you to know what to buy and reduce the amount of time that you will need to be in the supermarket. We're going to shop online and will adapt future meal plans with ingredients that are available. If we can find the ingredients in the French mountains, we hope you'll be able to find them too!
Monday

: Goa style fish curry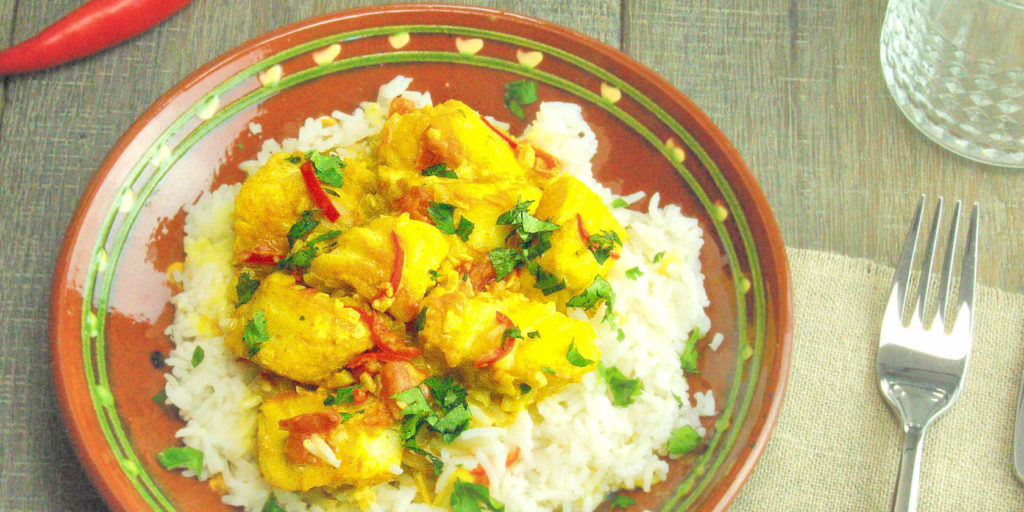 Goa is on our shortlist for where to go on holiday which inspired me to create this recipe. This Goa-style fish curry is really easy to make and packed with flavour and spice. It is spicy rather than hot but you can always add more kick with chopped fresh red chilli or a pinch of cayenne pepper.
Monday:

Chicken stir fry with spinach and rice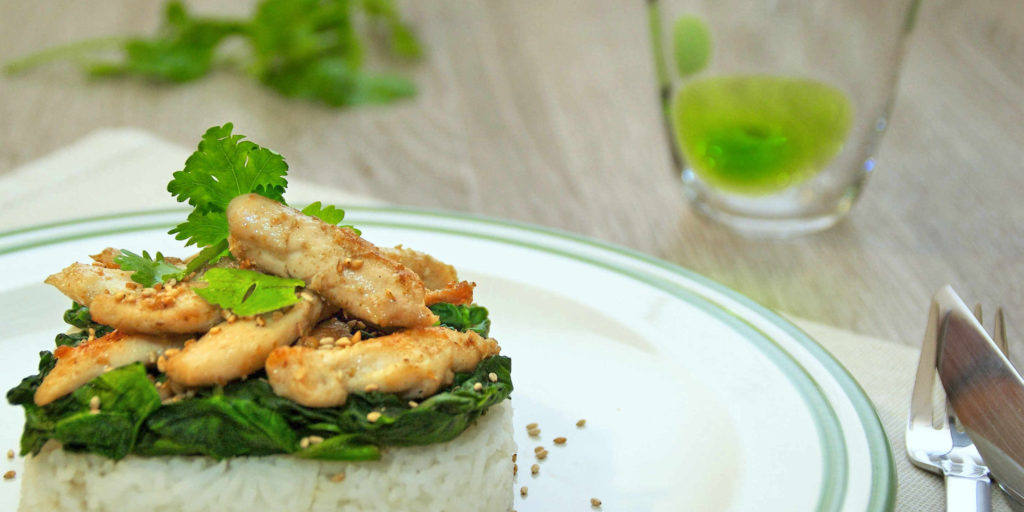 I created this recipe for International spinach day and to celebrate Popeye's favourite food. Spinach is known for being a healthy part of a balanced diet because it's packed with nutrients such as vitamins, fibre and is low in calories. So, like Popeye, be strong to the finish, because you eat your spinach!
Wednesday

: Grilled pork chop and red pepper polenta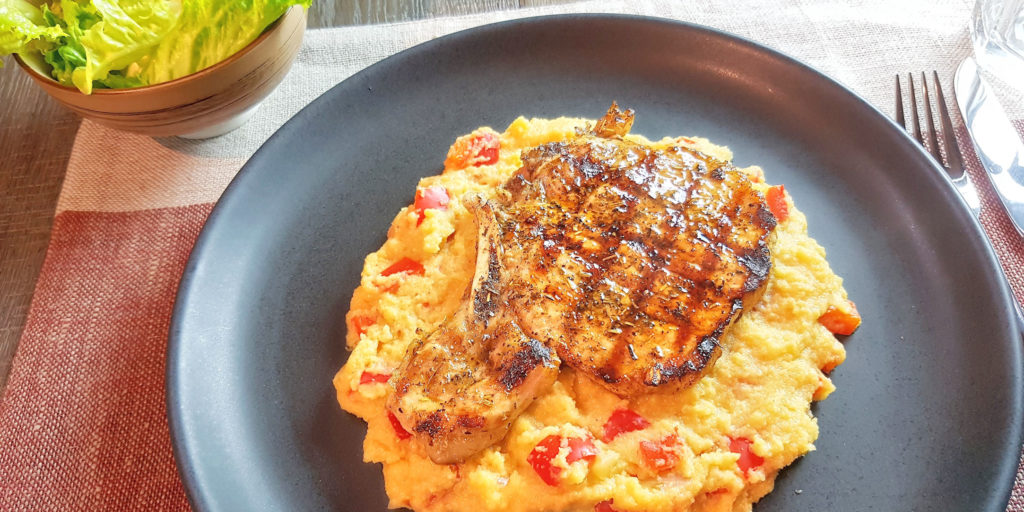 The best part of this meal is the creamy red pepper polenta. The secret to making great polenta is to add both milk and water. The milk brings a nice creaminess and a little sweetness. I use polenta express in my recipes so that they can be made in under 30 minutes. Make sure you check the instructions on the pack for the correct cooking time.
Thursday

: Genoa style pesto fettuccine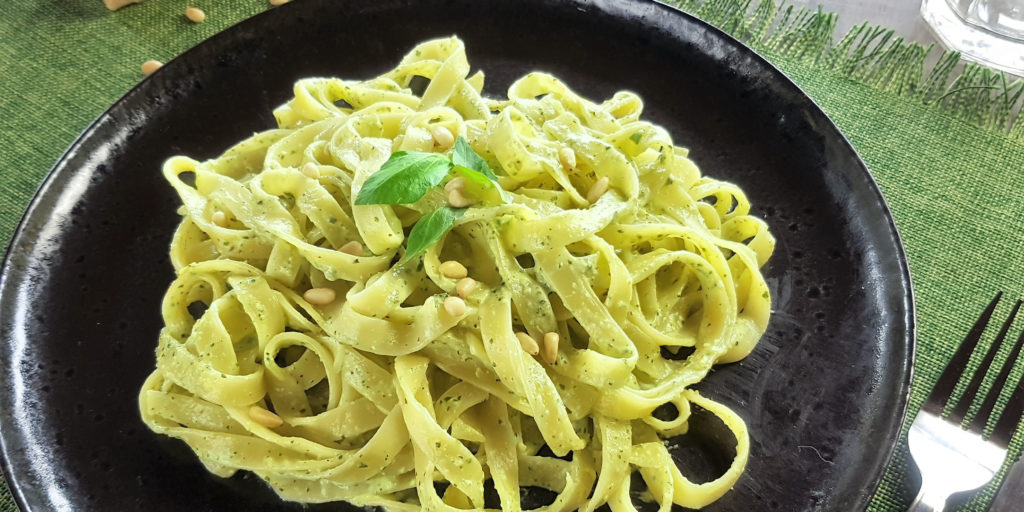 Pesto is Amanda's favourite pasta sauce but sometimes it can be too oily or too garlicky. In this Genoa-style pesto recipe, I've swapped yoghurt for the oil to make it lower in fat and recommend cooking the garlic to give it a nice round roasted flavour rather than a raw garlic flavour.
Friday

: Vegetarian Tunisian couscous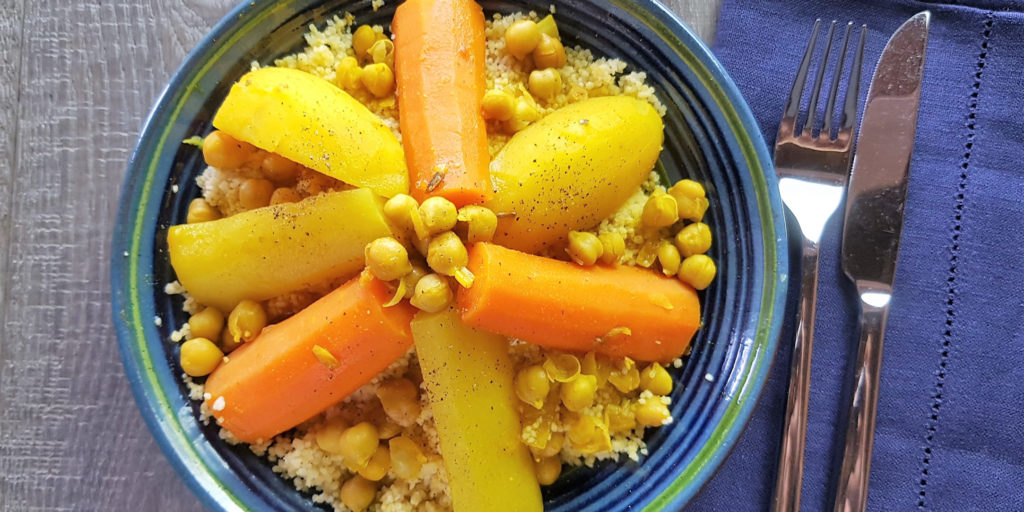 Friday night is couscous night veggie style. My Dad was born in Tunisia and couscous is one of his favourite meals. He enjoys my vegetarian version and loves to add lots of Harissa to the sauce to make it super-hot and spicy. Feel free to add a little or a lot of spice to your sauce.