This year we will be celebrating Christmas with my in-laws in France and will be enjoying a traditional French meal of fois gras, seafood gratin and roast turkey.  We have incorporated a new English traditional in our Christmas meal and always stuff the turkey with Amanda's chestnut stuffing.  She made this the first year that we hosted Christmas at our house and the first time she cooked for my family.  She scored a whopping 19 out of 20 from my cousin Pierre who loves to give scores for our meals.  So, we thought we add it to the meal plan this week so that you can enjoy it too!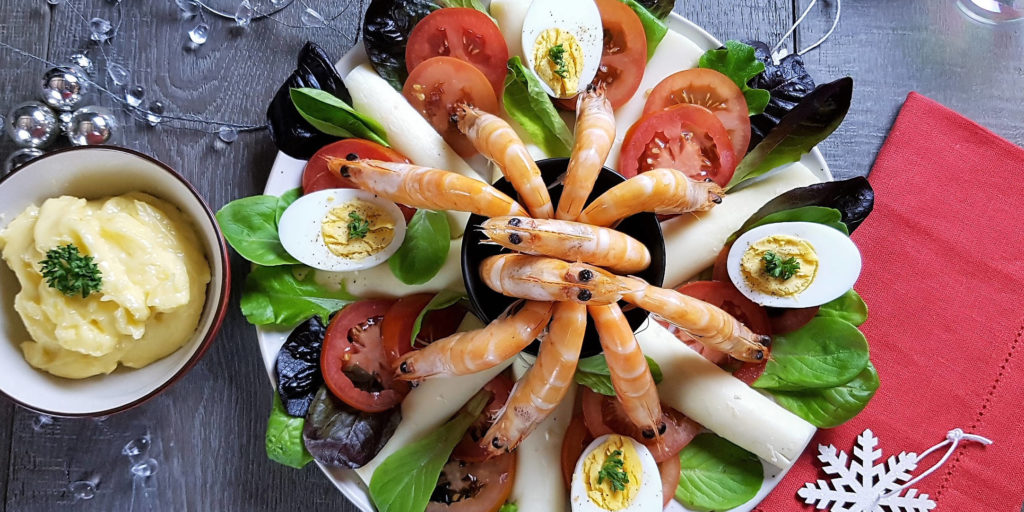 I've included my grandmother's prawn recipe that we often eat over the festive period.  It's a dish that is especially good when you are looking for something that feels special but a little bit lighter.  We sometimes eat this on Christmas eve in the evening or on Boxing Day, although my grandmother originally used to serve this recipe on New Year's Day.
Tuesday

: Christmas turkey chestnut stuffing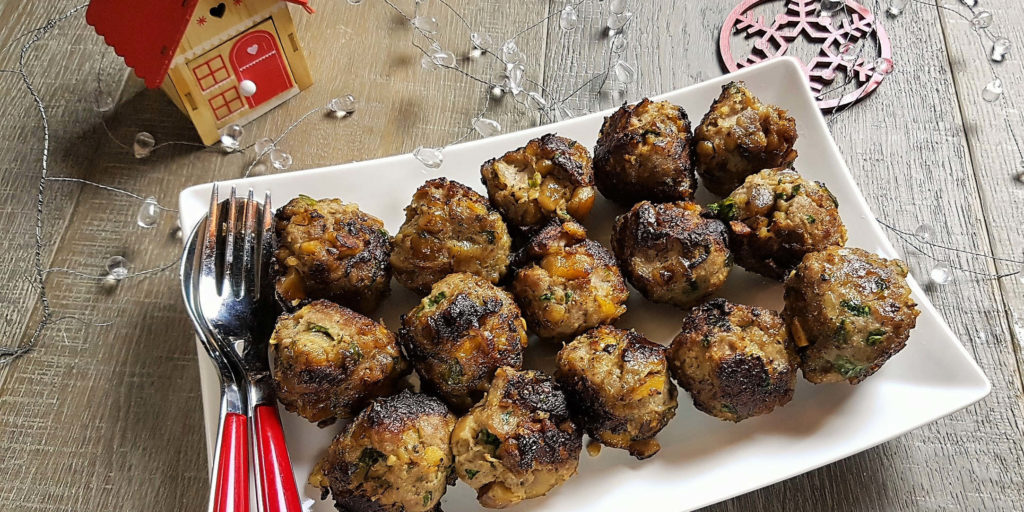 This is Amanda's famous chestnut stuffing recipe.  You can use it to stuff a turkey or cook as meatballs.  The meatballs can also be frozen to use at an alternative time as an accompaniment to couscous or pasta.
Wednesday

: Cranberry turkey pie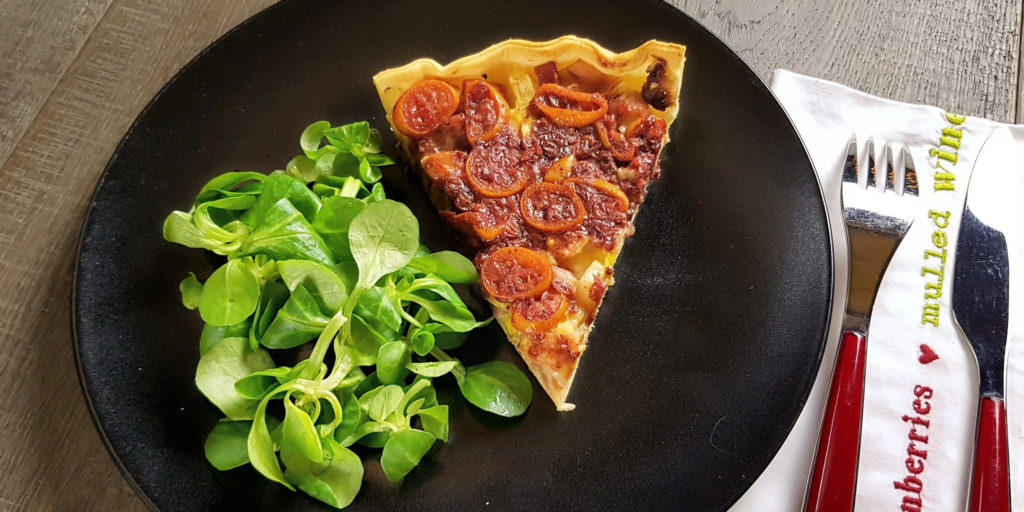 Christmas wouldn't be Christmas without leftovers. This recipe is a leftovers recipe that isn't simply heating them up and eating them again!  It mixes the leftovers up into a new delicious meal, full of the flavour of Christmas.
Thursday

: Ginger, apple and cabbage soup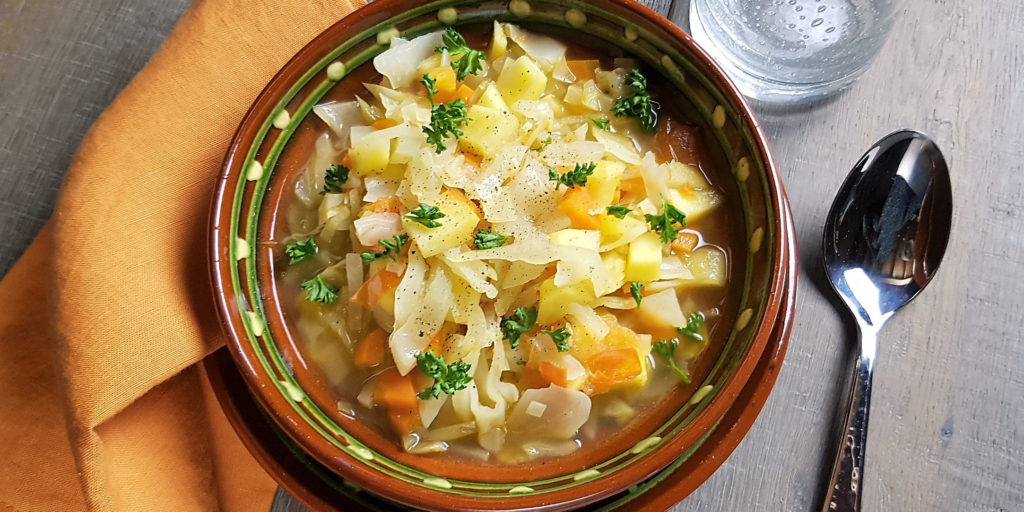 There's nothing better than winter inspired soup full of the vegetables in season and the flavours of Christmas after eating lots of festive meals.
Friday

: Lentil quinoa curry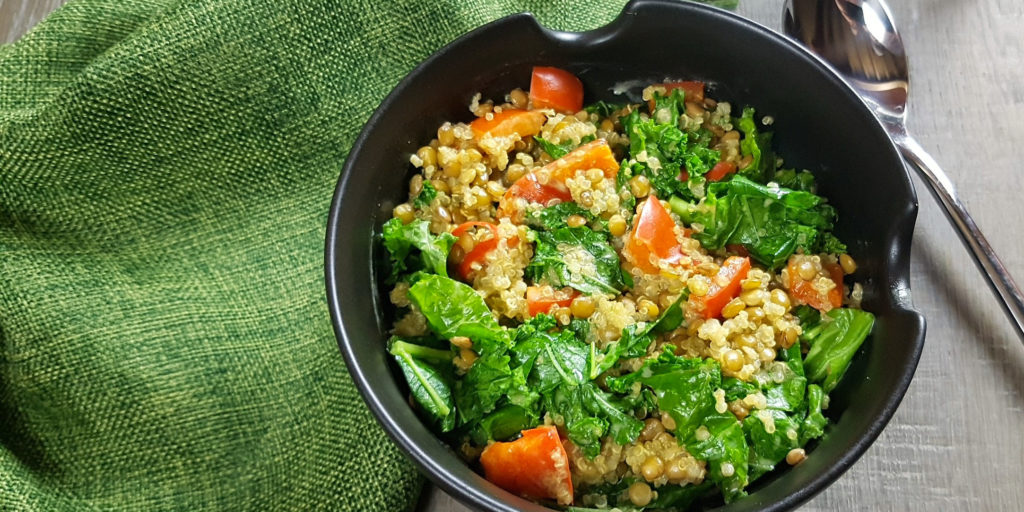 I've included a recipe to end the week that is also little lighter and full of vegetables.  Hopefully this will help to balance out any over eating during the holidays.